THE DRIVE
Discover new experiences and reimagine your ride with the new Xpander.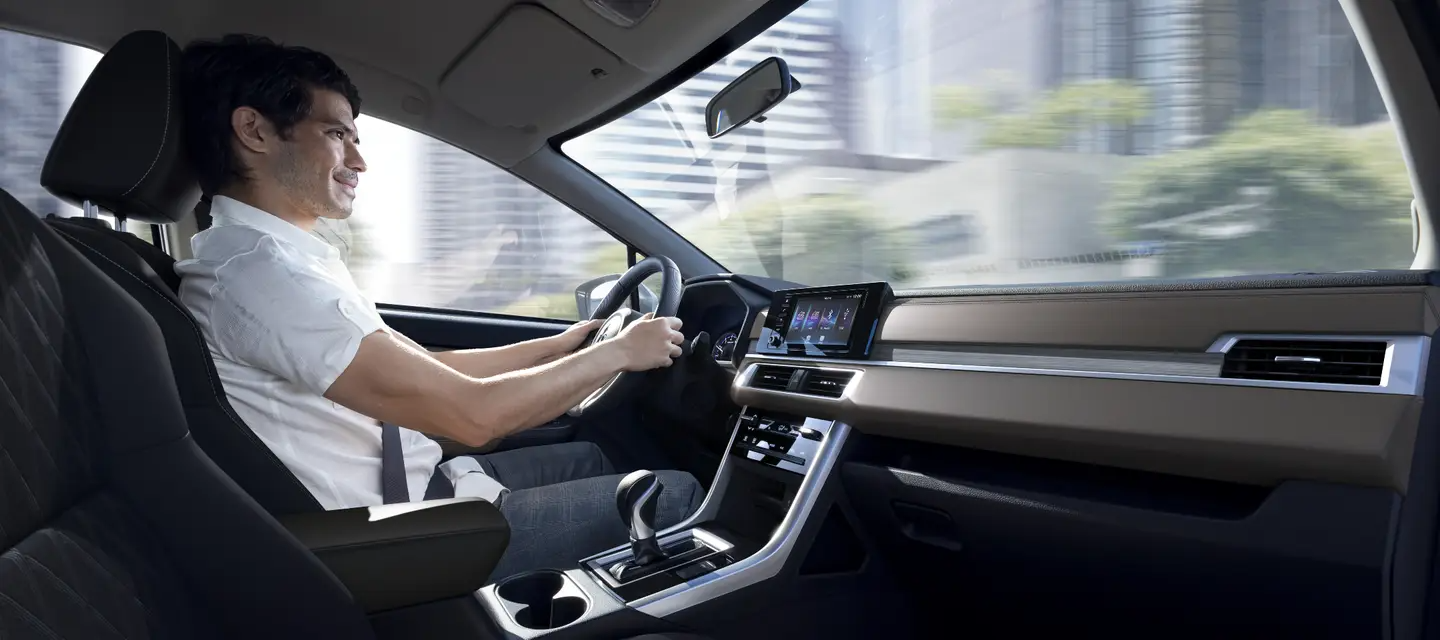 1.5L MIVEC DOHC 16 VALVE ENGINE
Powerful and reliable
The Xpander is powered by a 1.5L MIVEC engine (Mitsubishi Innovative Valve timing Electronic Control system). It gives a more powerful performance, yet fuel consumption is much lower.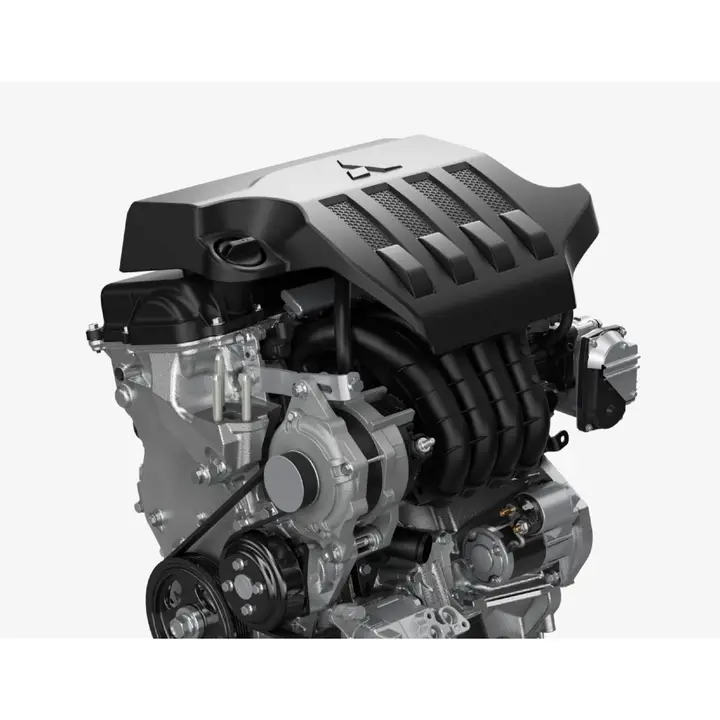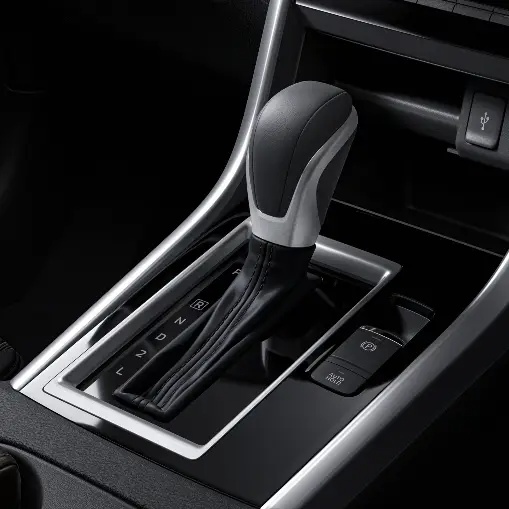 4-Speed Automatic Transmission
The 1.5L MIVEC engine is coupled with a reliable 4-Speed Automatic Transmission which feeds power to the wheels while maximizing fuel economy.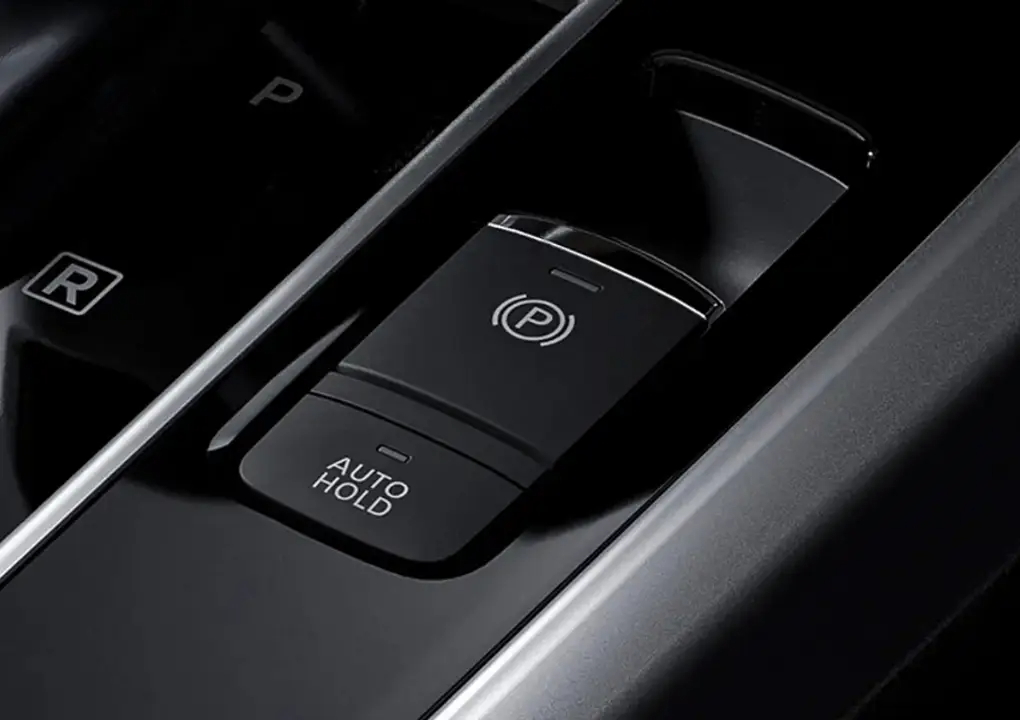 ELECTRONIC PARKING BRAKE WITH BRAKE AUTO HOLD
Less driver fatigue
The Xpander now has an Electronic Parking Brake with Brake Auto Hold function, which keeps pressure on the brakes automatically in traffic.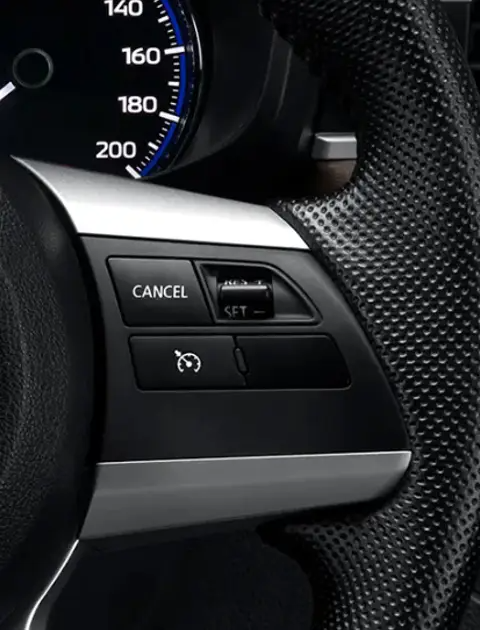 Designed to make life easier
The Xpander is the only vehicle in its class with Cruise Control. It makes maintaining your speed easier – even if you release your foot from the accelerator. It also helps to reduce driver fatigue on long journeys.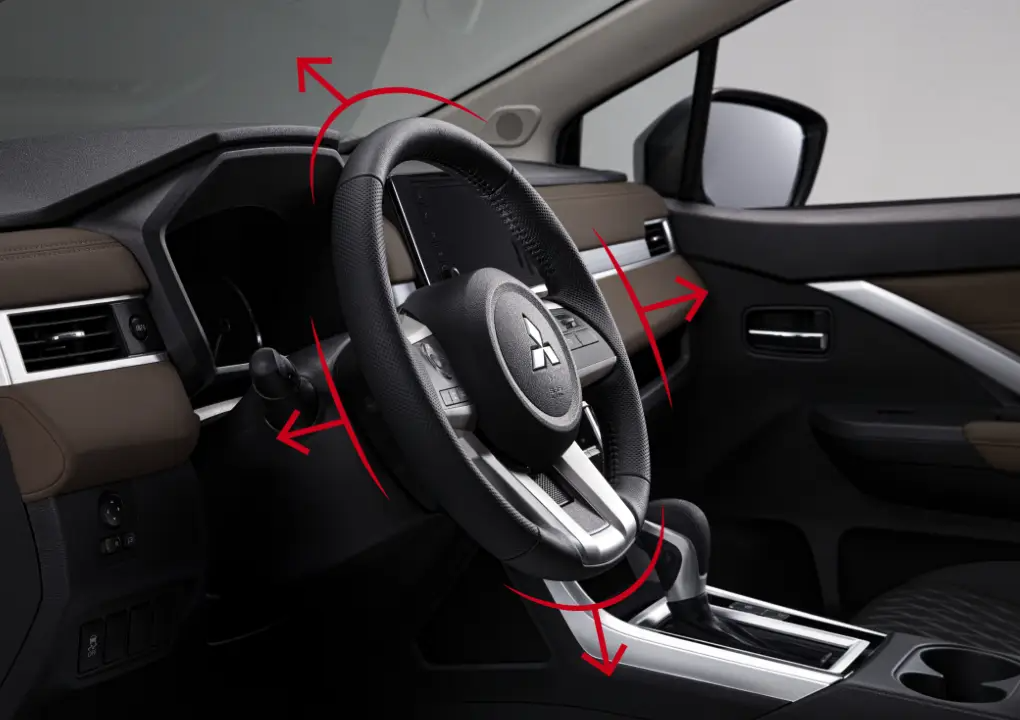 TILT AND TELESCOPIC ADJUSTMENT
Comfortable driving position
The Xpander's tilt and telescopic steering wheel adjustment gives the driver a comfortable driving position to lessen fatigue.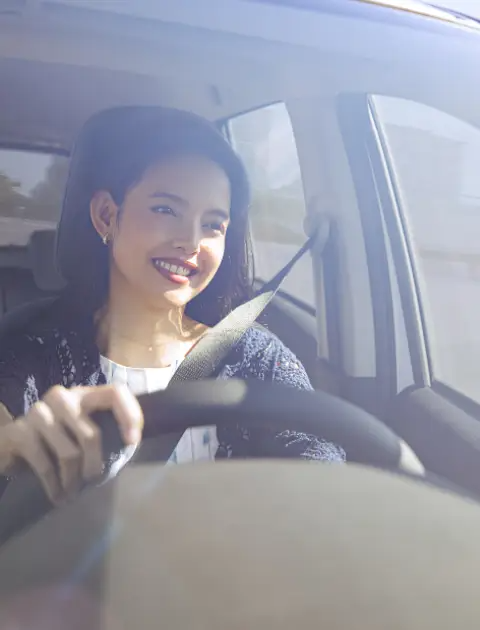 More driving confidence
For all-round driver visibility, the Xpander is the best in class. Combine this with high ground clearance, and not only can you see any trouble spots ahead – like flooded roads – you can travel through them, leaving most vehicles behind.
A strong, sturdy posture
Drive confidently in every road condition. The suspension of the Xpander has been redesigned to be firmer and more comfortable than ever. Traction is also improved.